The Cavaliers' Red-Hot Start!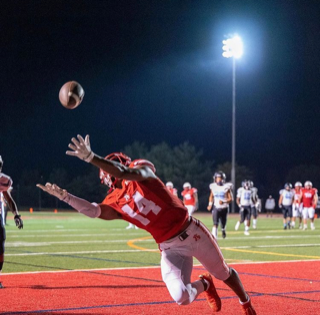 On September 24th, the Spalding Cavaliers football team, 2nd in the state, took on the Gonzaga Eagles, 5th in the state, in a nail-biting thriller! The Cavaliers defeated the Eagles 20-13 in overtime. 
With the win, the Cavaliers improved their record to 5-0. The Cavs' defense was a force to be reckoned with and contributed many exciting moments to the game, including a sack that led to a game-altering fumble recovery that put us inside the 5-yard line! An overall great performance from the Cavs that you did not want to miss.
On October 1st, the Cavs took down the Cardinals from Calvert Hall in dominating fashion. When the buzzer sounded, the scoreboard read 37-14, allowing the Cavs to improve to 6-0. The game was filled with big plays from the Cavs, and it was an overall great offensive performance. 
On October 8th, the Cavs are set to finish their three-game homestand with a game against Malvern Prep (PA) as our homecoming game! This is setting up to be a great showdown to conclude Spalding's Spirit Week festivities. The Cavs have been an entertaining team to watch, and there is no sign of them slowing down anytime soon.