Key Club Supporting Good Causes for Spalding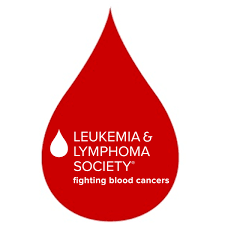 Spalding's Key Club hosted a fundraiser for the Leukemia and Lymphoma Society, for Leukemia awareness month held in September. These are cancers that hinder the blood and bone marrow's ability. Leukemia is most common in children. The cancer is contained in the stem cells of the human body, within the bone marrow. Stem cells can specialize in many different parts of the body, but they also regenerate new cells. Sometimes harmful mutations can be generated throughout the cell reproduction process, into the DNA. Many of these damaged cells reproduce and are called cancer cells. Lymphoma is also very harmful, it occurs when Lymphocytes grow at an exponential rate and can develop into tumors. These tumors harm other parts of the body, such as the organs. Approximately 3.5% of all new cancer cases are Leukemia and Lymphoma related.
Spalding wanted to contribute to finding a cure for these cancers, so as a fundraiser, Key Club charged $1 per candy gram to deliver to the Spalding students to donate to the Leukemia and Lymphoma Society. Key Clubbers collected donations during lunch periods and raised over $120!
The Leukemia and Lymphoma Society conducts research to find cures to these fatal diseases. Their society has invested over 1.3 billion dollars to research in these fields. The Leukemia and Lymphoma Society also provides patient support and educational opportunities, along with support for patients and caregivers. In addition, the society advocates state and federal policies to support patients through its volunteers. The Leukemia and Lymphoma Society was created because of Robbie Roesler de Villier's death due to leukemia, when he was only sixteen. His family believed there is a cure to blood cancers and they wanted to prove that through research in their foundation. Through Spalding students, the Key Club participated in Leukemia Awareness month by helping donate money towards Leukemia and Lymphoma research.