Preparing Cavs for the Future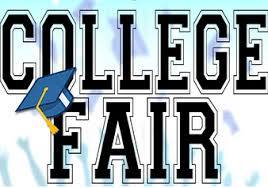 Jordan Goodyear ('20), Editor
December 10, 2018
Filed under News
Hang on for a minute...we're trying to find some more stories you might like.
Where else could you ever find more than 130 colleges congregated under the same roof? Apparently, Archbishop Spalding has it all! On October 23rd, 2018, Spalding opened its doors to a cornucopia of colleges, academies, and universities, including the University of Maryland, the U.S Coast Guard Academy, Towson University, and the University of Delaware.
College fairs give students the opportunities to explore their college options, search for schools they might not have heard of otherwise, and ask colleges about certain majors or programs in which they may be interested. Talking with a representative gives students the chance to make contacts with, get statistics directly from the colleges, ask about deadlines and applications, and get the overall feel of certain colleges.
Marlena Summers ('19), has gone to the College Fair every year of her Spalding career. She says, "I think that it is very helpful every year… I helped out this year with the NHS, so I was at the table, checking in with some colleges. It was very interesting getting to see all of them, even the ones I'm not applying to for admission."
Summers's advice to underclassmen is to come every year as it helps you familiarize yourself with the colleges. "It is a nice way to be in a friendly environment while exploring what you are looking for in a college."
Lindsey McCullough ('20) affirmed the overall popular opinion, stating, "It (the college fair) definitely provides a lot of information you need in making decisions for the college search."
Overall, the College Fair is a wonderful opportunity for the whole student body, not just juniors and seniors, to gain valuable information about colleges and programs. Spalding's offering of a staggering 134 colleges provides students with a diverse ensemble of colleges to ask questions about and maybe even find the dream college you never knew existed.